.
BRUNEI /
BruDirect
/ April 11, 2011
By Shajiah
Kuala Belait
Residents of Brunei Darussalam are well known to show characteristics of concern for those in need.
Such characteristics make the people of Brunei to always remember the service and courtesy of the community especially the senior citizens who have been serving the community long before retiring.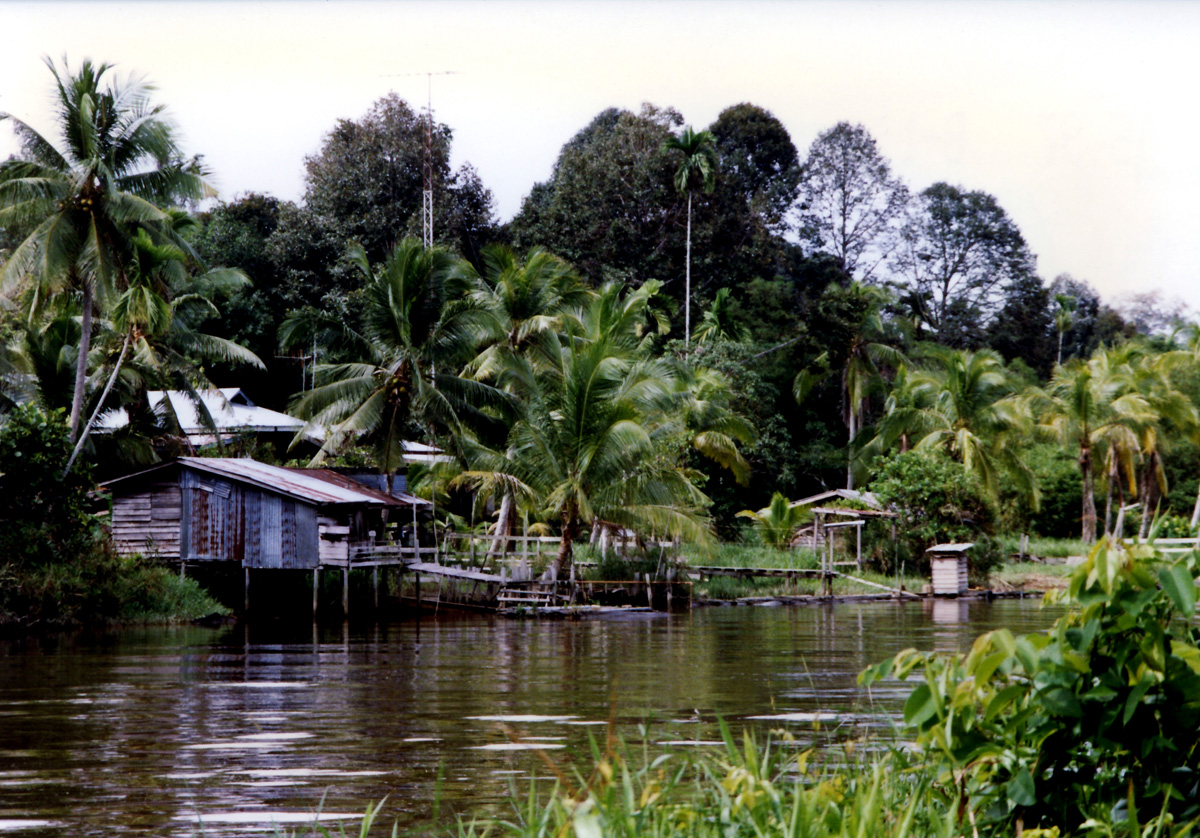 The Consultative Council of
Kuala Belait
arranged a meeting session at the Kampong Pandan Community Hall with the senior citizens in the Belait District to recall the kindness and their elderly services.
During the session, the briefing was delivered by representatives from JAPEM, Ministry of Culture, Youth and Sports and was followed with a question and answer session.
Along the Kuala Belait River - Brunei
Photo by Mike Kramer
Present as the guest of honour was Awang Matusin bin Orang Kaya Sura Haji Tuba, the Belait District Officer. Also present were the Penghulu Mukim, Head of Villages and senior officers and staff of the Belait District Office as well as JAPEM.
The ceremony, the first of its kind, was hoped to make the senior citizens not feel like they have been forgotten after retiring from service. Besides that, the event was held for them to express their problems after becoming senior citizens. Over 100 senior citizens of each village within the Belait District attended the event.
Courtesy of
Borneo Bulletin