Orlando, Florida /
Digital Journal
/ December 02, 2011
Goodbye bingo; hello wellness programs, ice cream socials, drawing, painting, traveling, belly dancing and other life-enhancing activities. That's the message from savvy marketers of organizations targeted to 50+ consumers.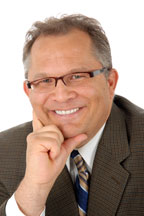 Those organizations are winners of the first-ever International Council on Active Aging (ICAA) Rebranding Aging awards, which honor marketing campaigns in three major categories that present "positive, realistic views of aging," said ICAA
Colin Milner.
Milner announced the awards at the 10th annual International Council on Active Aging Conference here.
"Research shows that relatively few marketers focus on the older-adult demographic, and most of those who do get a failing grade. We need shining examples from people who 'get' this market so that others can look and learn from them," says Milner. "By recognizing these trailblazers, we are providing tools to guide the efforts of other marketers going down this path. Our winners show it's very possible to createjavascript:void(0); compelling marketing pieces without reinforcing stereotypes."
The following organizations were honored for helping to rebrand aging by positioning this life stage in a realistic and positive light, rather than as a burden.
Full details here
The awards are part of ICAA's Changing the Way We Age® Campaign (
http://www.changingthewayweage.com
), an ongoing movement to change society's perceptions of aging and what it means to be an older adult in North America today.
Copyright © 1998-2011 digitaljournal.com
_____________________________________________________________
Credit:
Reports and photographs are property of owners of intellectual rights.
Seniors World Chronicle,
a not-for-profit, serves to chronicle and widen their reach.