NEW YORK, NY /
ABC News
/ Health / December 12, 2011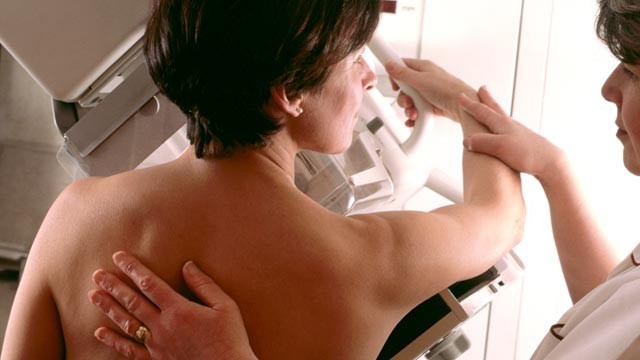 Despite marked advances in breast cancer screening and treatment, a new study suggests that older women may not be benefiting from these advances as much as younger patients.
Getty Images
By Kim Carollo
(@kimcarollo)
Most adults 75 and older undergo cancer screenings, even though the U.S. Preventive Services Task Force
recommends against routine screening
for certain cancers in that age group, according to a study published in Archives of Internal Medicine.
Researchers led by Keith Bellizzi, an assistant professor of human development and family studies at the University of Connecticut in Storrs, found that among 1,697 adults between the ages of 75 to 79, 57 percent were screened for colorectal cancer, 62 percent were screened for breast cancer and 56 were screened for prostate cancer. Adults older than 80 were screened less often -- 38 percent of the 2,376 adults in this age group received screening for
cervical cancer
and 50 percent were screened for breast cancer.
"What we found, generally, was that a high percentage of older adults are continuing to undergo cancer screening, despite ambiguity regarding recommendations," said Bellizzi. "We even see those rates as relatively high in adults 80 years or older."
Other factors correlated with screening were physician recommendations, education level and certain medical conditions. Older adults were more likely to get screened if their doctors recommended it, if they were college educated and, regarding prostate cancer screening, if they had other medical conditions.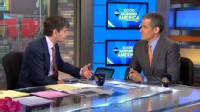 Government Panel: No Need for Regular Prostate Exams
Bellizzi explained he and his colleagues wanted to get an idea of how many older Americans were still getting screened for cancer. The findings, he hopes, will lead to dialogue about what factors should be taken into account when making screening recommendations.

"The important question that is raised as a result of these findings is what are the factors physicians should consider in deciding to screen? he said. "And how do we decide whether to screen or not to screen?"

There have not been many studies evaluating how effective screening is in the older adult population. Most research has focused on younger adults, and recommendations are based on findings of these studies.

Age Just a Number When It Comes to Screening

Cancer experts say there are a number of variables to consider when recommending screening, and relying solely on a person's chronological age may not be the best way to determine whether screening is necessary. Life expectancy and current health status are also important.

"For breast cancer, colorectal cancer and cervical cancer -- the cancers for which screening has been proved to be effective -- if a person has less than five years to live, then screening is not beneficial," said Dr. Locovico Balducci, program leader of the Senior Adult Oncology Program at the Moffitt Cancer Center in Tampa, Fla. "But if it's longer and if a patient can tolerate cancer treatment, they shouldn't be denied screening."

But determining life expectancy can be tricky, and patients may also have very strong beliefs about the need for screening, so doctors will often still recommend screening tests.

"There's no crystal ball -- we don't know what life expectancy is for sure, and patients may be really concerned about cancer. Doctors and patients may still want screening to occur, and that's a tough thing to fight," said Dr. David Penson, professor of urologic surgery at Vanderbilt University Medical Center at Nashville.

Copyright © 2011 ABC News Internet Ventures.
____________________________________________________________
Credit: Reports and photographs are property of owners of intellectual rights.
Seniors World Chronicle, a not-for-profit, serves to chronicle and widen their reach.